GENERAL

◆List of Kansai Venture Support Programs(secretariat: Kansai Bureau of Economy, Trade and Industry, Ministry of Economy, Trade and Industry.)
◆Kansai Venture Supporters Conference(secretariat:Ministry of Economy, Trade and Industry, Kinki Bureau of Economy, Trade and Industry.)

◆Kansai Venture Ecosystem
①Osaka:Osaka Start-up Ecosystem Consortium
②Kyoto:Kyoto Start-up Ecosystem
③Kobe:Kobe Start-up Hub

◆J-Startup Kansai
ACCELERATION
Seed Acceleration Program (OSAP)
Organizied by: Osaka City
Target: Businesses in the seed to start-up phase
Description: An initiative to coordinate collaboration with seed accelerators and large companies, etc., to accelerate business and provide mentoring.
1. Provision of fundraising opportunities (brushing up business plans and business models for funding), as well as opportunities for individual interviews with multiple venture capitalists. (Achievement: Total of participating companies in fiscal years 2016 and 2017 (as of April 2018): 2.527 billion yen in total)
2. Business collaboration with large corporations: We provide opportunities to hear directly from those in charge about the assets and needs of large corporations, and to receive proposals and business advice that meet their needs.
3. Encounters with about 100 passionate mentors: Mentors are from large corporations, media, senior entrepreneurs, venture capitalists (VC), and local government officials, and will provide advice to the participants in their respective fields.
The aim of this project: The Osaka Innovation Hub (OIH) has been established to provide a venue for collaboration between venture businesses aiming for global expansion and investors and large corporations, etc. The aim of this project is to increase the intimacy and quality of such collaboration and
to grow and mature the ecosystem of the entire city.
Organized by:
"Business Development Consortium" jointly established by the Japan Research Institute, Ltd. and Sumitomo Mitsui Banking Corporation through cross-industrial collaboration.
Description: One of the largest incubation/acceleration programs in Japan that supports the creation and growth of businesses that have a societal impact.
Organized by:Osaka Bureau of Economy, Trade and Industry Joint sponsorship: Kansai Bureau of Economy, Trade and Industry
Description:The Osaka Bureau of Economy, Trade and Industry (OIBI) is conducting a project to support women entrepreneurs in the seven prefectures of the Kansai region.
Now in our seventh year, we have met and learned from more than 5,000 women who are considering starting their own businesses.
The businesses that have emerged from this project have been highly acknowledged, receiving awards such as the Nikkei Woman of the Year Award and the Minister of Economy, Trade and Industry Award. Many are actively working as Japan's leading female entrepreneurs.
We do not support presidents, but "entrepreneurs".
We will thoroughly question why you do what you do and scale up women who use business to contribute to their loved ones and to society.
The pllars of this project are
・"LED Kansai" in which women present business models
・"SHIP," a community site for supporting private companies and ambassadors
・"STORY," a website that introduces women entrepreneurs' personalities and ways of life, instead of their work.
This year, we will continue to promote the project together with the Kansai Bureau of Economy, Trade and Industry (METI-Kansai). We will also implement a variety of content together with you, including the Business Plan Presentation LED Kansai, with the cooperation of our supporter companies and partner organizations.
Organized by: Osaka Prefecture
Description: An entrepreneurship development program to actively support growth-oriented venture companies aiming to go public. The objective is to produce at least three listed companies from Osaka by 2020, and to establish an environment (venture ecosystem) in which successful entrepreneurs support their successors. EO Osaka, a global network of young entrepreneurs with annual sales of over $1 million, will provide a rich program for venture companies (21 companies in the first period, 20 companies in the second period, and 19 companies in the third period). Of the 21 companies in the first period, 16 companies increased their sales, with an average increase rate of 47.5%, and 10 companies more than doubled their sales, and are growing steadily.
PITCH
Organized by: Deloitte Tohmatsu Venture Support Co. Cosponsored by the City of Osaka.
Description:
・Provides a place for venture companies to grow dramatically.
・Every other Friday every month, 7:00 a.m. to 9:00 a.m.
・Held at Osaka Innovation Hub. ・Since the pre-event on August 29, 2013, more than 100 events have been held to date.
・Participants include new business development departments of major manufacturers, trading companies, and railroad companies representing the Kansai region, financial institutions and VCs active in venture support, and the media.
※
FB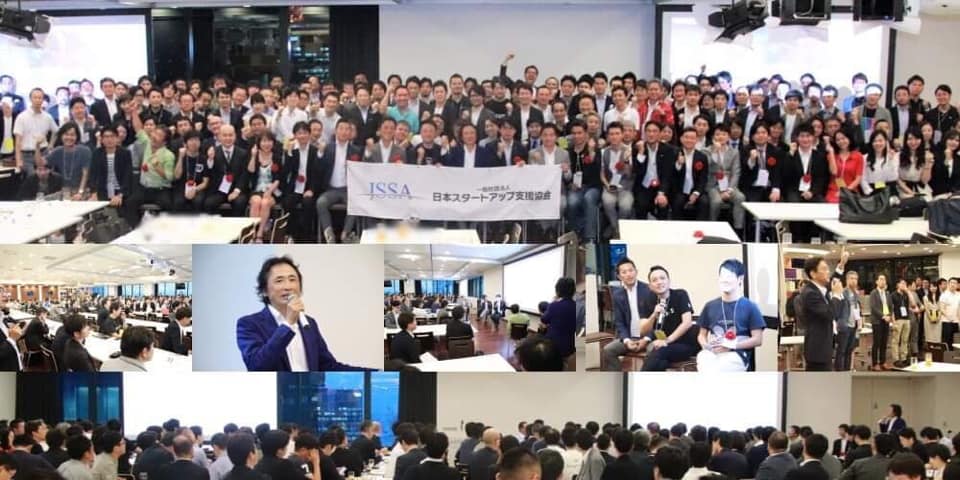 The JSSA Award &Power-matching

Organized by: Japan Startup Support Association
Description: This is a high-level business contest in which the winner is selected by a panel of judges consisting of young executives of listed companies and executives from banks and VC firms. The winner of the pitch will receive 5-20 million yen, sponsorship awards from several companies, judges' awards, and opportunities to raise funds from VCs and angel investors, among other attractive benefits. In addition, executives from many listed companies will be on hand to provide management guidance on the speakers' business issues. Through these awards, the association will form a startup ecosystem based on the belief that "entrepreneurs nurture entrepreneurs."
Organized by: Osaka Innovation Hub. Cosponsored by the Kansai Bureau of Telecommunications, Ministry of Internal Affairs and Communications, the Kansai Information and Communications Council, and the National Institute of Information and Communications Technology (NICT).
Description: mirai×innovation = Coined by mirainno. The event targets products and services in the field of information and communication, and presents business plans that utilize IoT, robots, and various applications. This is a pitch event for innovators flapping their wings toward the future.
※The event also served as a preliminary round for the Kinki region of the
Entrepreneurship Koshien and Entrepreneurship Expo
conducted by the Ministry of Internal Affairs and Communications and NICT.
WORKSHOP
Description: The "Umekita Phase 2" district is scheduled to open in 2024. The concept of the urban development is "greenery and innovation". The aim is to create a "life design innovation" industry. To achieve this goal, we will nurture producers who will implement (commercialize) the science and technology concentrated in the Kansai region in society, and connect companies with universities and research institutes.